Florida Residents - OK, you stocked up on batteries, water, non perishable food items and other hurricane supplies. What else do you need to prepare for a hurricane, tornado, natural disaster or other emergency? The answer, a good first aid is essential. Your hurricane first aid kit should to be larger than the first aid kit you keep in the trunk of your car or on your boat. Listed below are some of the items you should have in your hurricane first aid kit.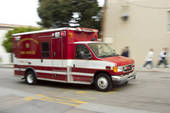 Emergency Medical Services, FEMA and the Red Cross do a very good job helping people after the hurricane, earthquake, flood, tornado or other such disaster. What we do is different. Our philosophy is that the better prepared you are before the event the less you should need to rely on others after the disaster. We help businesses, schools, universities, restaurants and clubs, hotels and resorts, marinas, homeowners and condominium associations, assisted living facilities, non profit orginazations and other businesses prepare before the storm is near or disaster happens. We like to consider our proactive approach "Safety Insurance." Let us help you with your Hurricane Preparedness.

2013 Hurricane
Names
2014 Hurricane Names
Andrea
Barry
Chantal
Dorian
Erin
Fernand
Gabrielle
Humberto
Ingrid
Jerry
Karen
Lorenzo
Melissa
Nestor
Olga
Pablo
Rebekah
Sebastien
Tanya
Van
Wendy
Arthur
Bertha
Cristobal
Dolly
Edouard
Fay
Gonzalo
Hanna
Isaias
Josephine
Kyle
Laura
Marco
Nana
Omar
Paulette
Rene
Sally
Teddy
Vicky
Wilfred

Our goal is to prepare you for common medical emergencies that may occur while preparing for a hurricane or other disaster. Please note, your hurricane first aid kit should to be larger than the first aid kit you keep in the trunk of your car. Listed below are some of the items you should have in your hurricane first aid kit.

HURRICANE FIRST AID KIT FOR YOUR HOME
Activated charcoal (Use only if advised by the Poison Control Center 800-222-1222)
Adhesive tape - 1 & 2 inch widths (Hypoallergenic if allergic)
After Bite (for relief of itching)
Antiseptic spray
Antibiotic ointment packets x 10
Alcohol-based hand sanitizer or germicidal wipes
Antacid tablet or liquid
Automated External Defibrillator or AED
Blood glucose meter – used to measure glucose level in blood
Blood Pressure Monitor - Get the automatic type with spare batteries.
Band aids - assorted sizes
Bleach - great for cleanup
Burn Gel – Burn ointment to prevent infection (Avoid butter and other home remedies)
Contact lens supplies
Cough, Cold & Allergy Medicines (TheraFlu, Vicks Day Care, etc.)
CPR Mask / Breathing barrier
Disposable safety razor
Elastic Bandage – Ace Bandage – compression bandage. For sprains and stains.
Eye wash solution to flush the eyes
Eye Protection – Goggles with splash guards (to protect your eyes from blood)
First Aid Manual - Purchase a good one with pictures and large print.
Flash Lights - At least 1 per person in the house.
Gauze pads & Gauze rolls - various sizes for covering larger wounds
Headache medicine
Heart Burn, Indigestion, Upset Stomach Medicine
Ice Packs & Hot Packs – The chemically activated type
Imodium A-D (anti-diarrhea medicine)
Insect repellant
Laxative
Lip balm
Listerine
Magnifying glass (to see splinters)
Medical exam gloves - latex free if allergic to latex
Nail clippers, nail file/emery board
Needle for removing splinters.
Pain Reliever - Over-the counter pain medication such as ibuprofen or aspirin. Always check with your doctor about which is best for you to avoid allergic reactions or interactions with other medications you may be taking.
Petroleum jelly or other lubricant
Safety Pins
Soap - bar new in wrapper
Sugar (little packets from a fast food restaurant work great)
Sunscreen, sun block and after burn
Swiss Army knife - deluxe model
Thermometer
Trauma shears / Bandage scissors with round safety tip
Triangular bandages x 3 (to be used as a sling).
Tweezers


Prescription medicines - Refill all prescription medicines - at least a two week supply. This is especially true for medications such as insulin, heart medicine and asthma inhalers. You should also keep a current copy of the prescription on hand.
Pet medication - Do the same for pets (including tranquilizers).
Emergency Oxygen - If you require supplemental oxygen will it operate without electric? How much oxygen do you use per day? If the power fails, what is your plan?
Telephones - Cellular phone and corded home telephone (cordless phones require electric- you may not have power) to call 911 for assistance (have a full charge and a car charger)
Individuals with special needs – Consider evacuating family members with special needs before the storm.

Your First Aid kit should be clearly maked and easily accessible to help people find it during a hurricane. Having a few items in the bathroom and others under the kitchen sink is not a good plan. Have everything in one easy to reach location. Inside the house is good, the heat of the garage is bad.

HURRICANE PREPARADNESS AND FIRST AID SUPPLIES FOR YOUR CAR
- Make sure you have a full tank of gas before a storm arrives.
- In a crate or plastic tote you should have emergency supplies such as a first aid kit, medical exam gloves, leather work gloves, eye protection, duct tape jumper cables, a blanket, clean towels, a flashlight, bottled water, a couple of energy bars, screwdrivers, hammer, pliers, vice grips, crescent wrench and a bottle opener.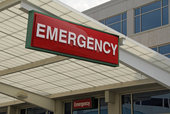 Business Hurricane Preparedness - How to prepare for a hurricane or disaster if you own a business.
Have an evacuation plan incase of emergency. Distribute this plan to all employees and post it. Practice evacuation drills - fire drills at least annually Create an emergency call list informing employees who to call. Have alternate telephone numbers incase main # is down. Have a plan to secure your building and property. Keep a copy of important documents at a different location. Insurance - meet with your agent to review your coverage now. Backup your computer data files often and keep a copy offsite.

Please feel free to share this list with your freinds, family and neighbors. If you would like to learn more about preparing for hurricanes, natural disasters and medical emergencies we suggest you take one of our CPR, AED and First Aid classes. We offer group classes at your location. Please see below if you would like to learn more about classes from The CPR School, LLC (www.TheCPRSchool.com)


Other things to consider:
What about training? Are you prepared to perform CPR? Do you know how to apply a splint or know the proper way to treat a snake bite? During the storm EMS may not be allowed to respond to medical emergencies. After the storm, there are many people that require emergency medical services and the emergency rooms are packed.

If you are have not had a recent CPR First Aid class you should consider taking one of our CPR AED and First Aid classes.

Can you help me prepare for natural disasters like hurricanes and tornadoes?
Yes. Much of the first aid portion of our class relates to medical emergencies that can happen while preparing for a hurricane, tornado, earthquake or other disaster. Our classes are both for planning before the actual event (hurricane or tornado) as well as after the hurricanes or tornadoes are done, during clean up. For more information please call us at 877-6-AED-CPR or visit our web site www.TheCPRSchool.com


Who should take this class?
Anyone and everyone that lives in a hurricane prone area. In fact, anyone that lives in an area where hurricanes and/or other natural disasters can occur. This website is focused on Hurricanes but much of the same information could hold true for other disasters such as tornados, snow storms, earthquakes, and even acts of terrorism.

How long is the class?
Class times vary from several hours to a full day depending on the size of the group and what level of training your group requires. We can work with you to design a class that is right for you and your group.


What is an AED - do I need one?
An Automated External Defibrillator or AED is a portable electronic device that automatically diagnoses the potentially life threatening cardiac arrhythmias of ventricular fibrillation and ventricular tachycardia in a patient. The AED is able to treat the patient by application of electrical therapy which stops the arrhythmia, allowing the heart to re-establish an effective rhythm. AEDs are designed to be simple so that anyone can use one. Proper use of an AEDs is taught in our CPR first aid classes. We also sell and service AEDs, call us if you would like to learn more about owning an AED.

WE HAVE 4 SAFETY TRAINING OPTIONS FOR YOU:
#1. GROUP CLASSES AT YOUR LOCATION - Most of our classes are held at businesses, corporations, clubs, schools, churches, homeonwers associations and other large groups. If you would like to schedule a class at your location for your group of 10 or more people please call call or e-mail us at Keith@TheCPRSchool.com.

#2. GUEST SPEAKER FOR SEMINARS & CONVENTIONS - If you are hosting an event, meeting, conference or convention and would like us to provide your guest speaker we can do this. Our guest speakers are both educational and entertaining and make learning about preparing for medical emergencies interesting.

#3. PRIVATE CLASSES - Often people such as public figures, celebrities, busy executives and owners of small businesses prefer a more private learning experience. We can arrange small training classes at your location as well.

#4. OPEN TO THE PUBLIC - INDIVIDUAL CLASSES - If it's just you, or you and a few friends and you are looking for less expensive training options we suggest attending one of our regularly scheduled CPR AED and First Aid classes held at our Jupiter Florida training center.

HELPFUL LINKS:
National Weather Service / National Hurricane Center
http://www.nhc.noaa.gov/

FEMA / U.S. Department of Homeland Security
Disaster Assistance: (800) 621-FEMA, TTY (800) 462-7585
http://www.fema.gov/

Florida Division of Emergency Management
http://www.floridadisaster.org/

Types of Disasters
Chemical Dam Failure Earthquake Fire Flood Haz. Material Heat Hurricane Landslide Nuclear Terrorism Thunderstorm Tornado Tsunami Volcano Wildfire Winter Storm

The CPR School provides onsite CPR AED & First Aid Safety classes all over the world, however most of our classes are in Florida in the following counties:
Alachua, Baker, Bay, Bradford, Brevard, Broward, Calhoun, Charlotte, Citrus, Clay, Collier, Columbia, Dade, De Soto, Dixie, Duval, Escambia, Flagler, Franklin, Gadsden, Gilchrist, Glades, Gulf, Hamilton, Hardee, Hendry, Hernando, Highlands, Hillsborough, Holmes, Indian, River, Jackson, Jefferson, Lafayette, Lake, Lee, Leon, Levy, Liberty, Madison, Manatee, Marion, Martin, Monroe, Nassau, Okaloosa, Okeechobee, Orange, Osceola, Palm Beach, Pasco, Pinellas, Polk, Putnam, St. Johns, St. Lucie, Santa Rosa, Sarasota, Seminole, Sumter, Suwannee, Taylor, Union, Volusia, Wakulla, Walton, Washington.

OTHER WEBSITES THAT WE MANAGE
http://www.AEDAcademy.com
http://www.AEDDealer.com
http://www.CaptainAED.com
http://www.CaribbeanFirstAid.com
http://www.DDSAED.com
http://www.EmergencyStation.net
http://www.FL-CPR.com
http://www.Shocking-News.com
http://www.TheCPRSchool.com

Disclaimer: The American Heart Association strongly promotes knowledge and proficiency in CPR, First Aid and AED use and has developed instructional materials for this purpose. Use of these materials in an educational course or mention of their name on this site does not represent a specific endorsement by the American Heart Association. Any fees charged for such a course do not represent income to the Association.